8/27/2002 "I love you very, very much !" - Yulia
"American t.A.T.u" was given exclusive permission by Interscope Records to show a preview of the behind-the-scenes footage from the American "All the Things She Said" cd single. Here it is in Real Player and Windows Media streaming formats.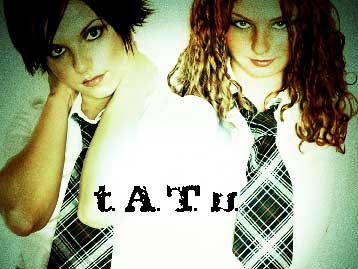 Don't forget to advance order your copy of All the Things She Said (X3) today!